Infant Development Programme
Our infant care programme offers customized routine care (feeding, playing, bathing, resting, diapering) and activities based on the individual needs of the babies.
Our trained and nurturing educarers conduct appropriate activities to help babies reach their developmental milestones. Our purposefully planned and designed environment ensures that not only your baby will be safe and comfortable; it also evokes your little one's curiosity to allow development and learning to take place seamlessly.
Toddler Playgroup Programme
Our toddler programme focuses on the nature of the little ones: curious, active and inquisitive. They often enthusiastically use their five senses to actively explore the world around them. Through various interactions with the warm and responsive environment and relationships with the caregivers and peers, our programme provides learning experiences through different forms of play and exploration.  We help toddlers progress and achieve competencies in these areas:
Cognitive and Brain Development
Engages in pretend play, shows awareness of different objects, people and colours in the environment.
Self and Social Development
Develops positive attitudes and confidence with adults as well as among peers. Displays social behaviour and able to express oneself with others.
Sensory and Psychomotor Development
Shows keen awareness and demonstrating use of senses. The toddler is able to walk independently, uses small muscles and simple coordination of eye-hand movements to carry out tasks.
In addition, we also provide enriching expressive art and music experiences for toddlers to explore, create and to encourage creativity in the early years.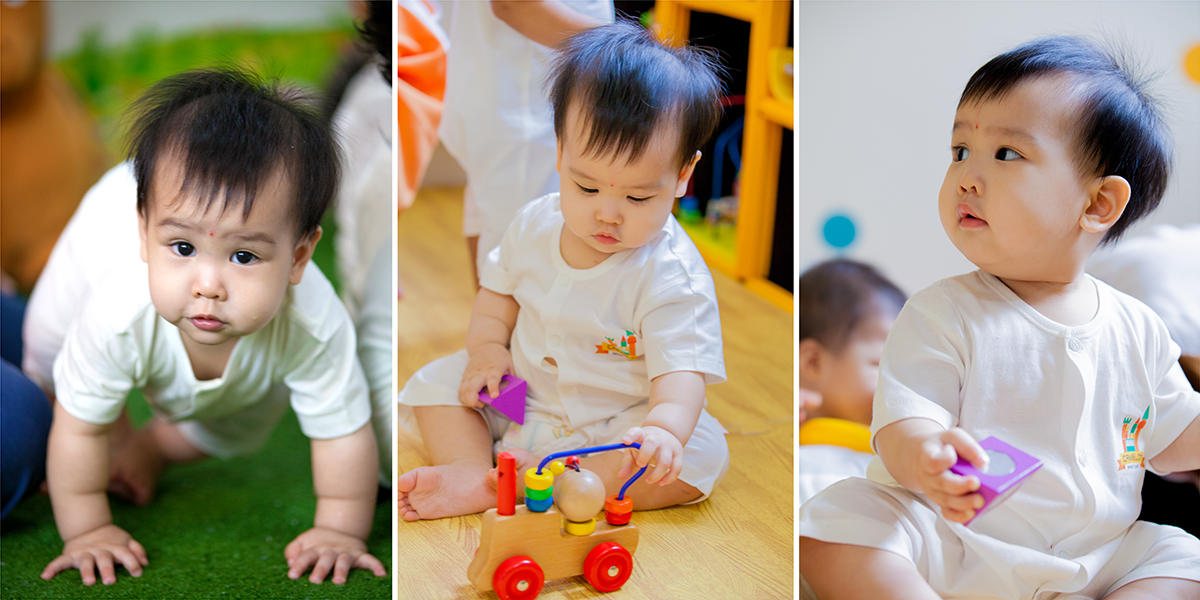 Bilingualism
Research has shown the benefits of early bilingualism.  Young children have the innate ability to pick up more than one language seamlessly and simultaneously, as well as acquire native pronunciation naturally. At Camelot, we foster the successful bilingual development by incorporating English and Mandarin in our daily curriculum. Our infants and toddlers are exposed to not only English, but also Mandarin songs, nursery rhymes and activities delivered by our Mandarin native speaker educarer.