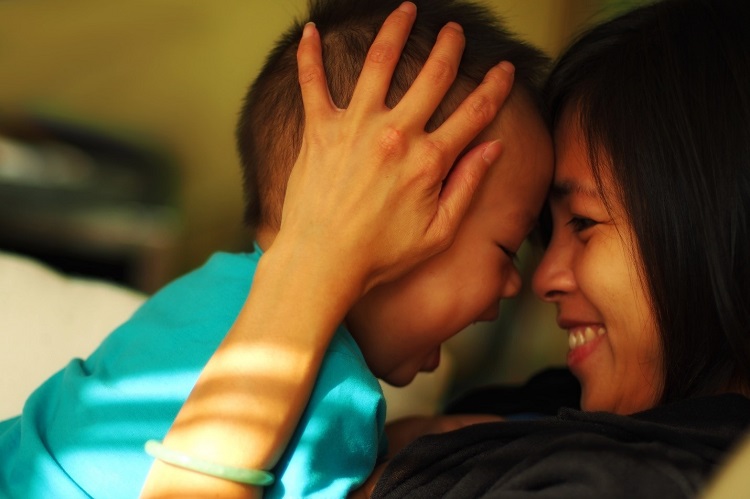 A child's development is based on the amount of love and warmth it gets in the initial stages of life! An infant should be involved with activities to grow Socially, Emotionally and Physically. By the time of six months, your child will start smiling, enjoying playing with people, communicating through babbles and have active face and body movements.
Curiosity of a child and activities of a parent makes their bond strong as well as encourages brain development. Being a parent, observing your offspring to know its liking and disliking will help you to understand your child better.
You can do various activities with your infant at home to keep it active, develop faster, feel loved and secure! Often many infant child care centres choose the play way method for their initial level of learning.
What should a Parent play with Infant at Home?

Peekaboo – The old age game still remains the best! Use a blanket or a cloth to cover your child's favorite toy or your face and ask your tiny tot to find it! For the first few times, you will have to teach your child to look under the blanket. Your child will follow you and try to grab the blanket after 3rd or 4th attempt. This helps a child to develop Eye and Hand Coordination.
Stacking – A very simple game to keep your Infant engaged. Use disposable plastic or paper cups for this activity. Teach the tactic of stacking cups into a tower; one of the top of each other. After all the cups are stacked, show how to knock down the stack! When your child grows,  you can use the same activity to do a little competition to of who stacks it first or save your tower from tearing down.  This activity will keep the child playing in toddler days as well and will work majorly on Fine Motor Skills and will help them understand object handling.
Puzzle Solving– Wooden toys in puzzle format are not something new. Use the puzzles like match the shapes, animals or other etc to improve your child's visual skills and motivate eye-hand coordination to solve problems. Once your child finishes the puzzle, clap to make it feel a sense of achievement.
Reading– A book works wonders for a child, it will be a source to a lot of new things apart from day to day familiar people or objects. Read to your baby to learn basics like animals, birds colors, shapes etc. You can also use visually reach storybooks, pointing at visuals at the time to make and use voice modulation to make your child understand about different characters in the story and listen better.
Clapping- Clapping is the best exercise to use sound as a medium. You can teach the baby clapping by asking it to imitate you. After that you can try different rhythms to clap; your baby will follow you and learn to follow sounds and imitate them.
Rhymes– Singing to your child is always a better option when you want to avoid the mess of toys and books. Sing nursery rhymes to your child to develop listening and language skills. When you do it on a regular basis your infant will start recognizing it and will respond to it better.
Shake the bottle – Fill an empty bottle with a dry ingredient like rice or pasta. Glue the bottle cap to refrain it from opening. Give this bottle to your baby to play with. Teach your child how to lift, shake, rattle and roll an object.
Find the treat – Create a little mystery for your baby by using two cups and a finger food treat like a cereal. Put cereal under one and move cups, ask your child to pick the cup with the treat. It will work on your little one's attention and memory skills. You can do the same exercise with the use of hands.
Container play – When it is your child's playtime; don't give toys directly. Hand over the box instead. Let your child spill the toys and ask it to take the toys out and fill them back in when done playing. This will work for the betterment of object orientation skills and home discipline.
These activities will develop the basic baby skills and prepare them for their preschool days as well. If you are a working parent and you do not get enough time to play with your little ones, the best way is to go to a day care centre.
Camelot, best infant day care centre in singapore lets your child grow in an environment that is specially dedicated to kids. We work towards each child with utmost care and safety and aim for their development.
To know more visit our website http://camelotinfant.com or call on (65) 6282 0608.