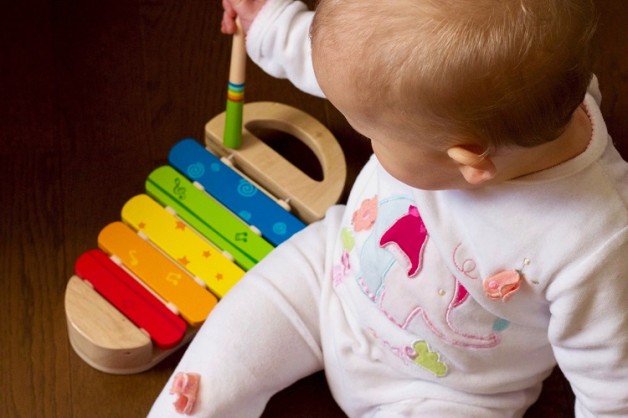 Infant care center helps an infant learn developmental skills which aid them in growing naturally in its fuller senses, Motor skills are one of those which is divided into two parts: Gross Motor Skills and Fine Motor Skills
Gross Motor Skill is the one where your child, recognizes its organs and the larger muscles of the body are helping the baby to crawl, sit, and walk as the end result.
Accomplishment Stages Of Your Child In The First Year:
3-6 months: The child's arms, legs, hands supports him while doing some job like trying to stand, crawling on the floor, ragging with the help of his stomach. This is the time when he learns the most as his brains and organs have just started to sense little body instincts.
Camelot Infant Care Center Singapore is the place where your child is professionally trained in the expert hands of educators who have experience in the infant care industry. They exactly know how to deal with a child and teach them their daily routine children learn better with other toddlers.
6-9 months: Your child can pivot on his stomach, can stand by taking the support of the surrounding elements, and can sit on his own.
9-12 months: You will see your infant pulling themselves from sitting to sleeping position, and standing without an imbalanced body, crawling around the objects without falling on them.
By putting your child in an infant care Singapore as a parent, you are encouraging its proper development and engaging in growth activities which makes the baby well-mannered from the very beginning age.
Fine motor skills are the immersing stage of your child's emotional, cognitive and other motor skills. These can be seen as follows in an infant:-
0-4 months: They move their head as per the sounds and voices, move their arms together, and take their hands to the mouth. At 4 months they start holding their heads and shoulders off the floor when lying on their stomach.
4-8 months: Your child would want to grab objects out of their reach, passing objects from one hand to other, and using their arms trying to slide on their stomach.
8-12 months: They put objects in their mouth, wave hello or by, grab their own things like a bottle, point fingers on the thing they want.
At Camelot, Infant care center development of motor skills is encouraged in daily activities. The educators guide the development process of an infant by making the environment creative and with safety measures of the toddlers. A curriculum that defines development at a steady pace is designed at the child care center Singapore.