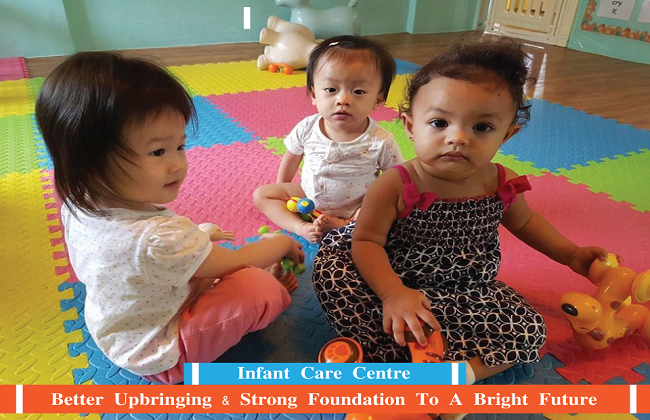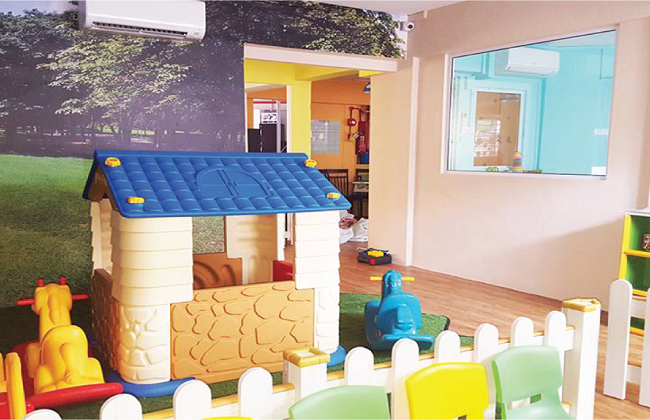 At Camelot Infant & Toddler Care Centre, every single aspect, from the warm environment to the engaging programmes, are specially planned and designed to your child's development and well-being in mind.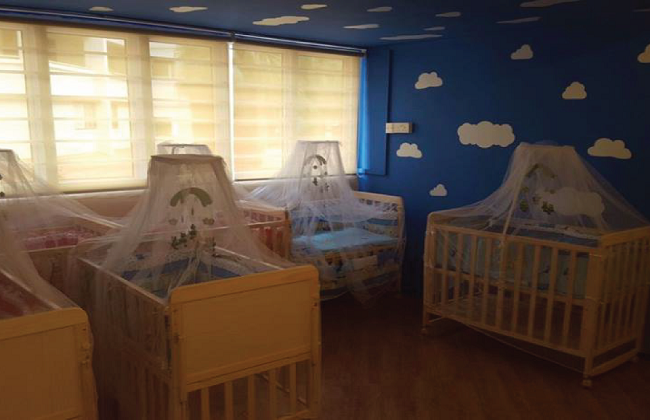 We believe that a clean and safe environment with good hygiene practices lead to healthy babies. Hence, we emphasize a great deal of attention to ensure that the cleanliness of our environment and hygiene are kept to the highest standards.
At Camelot, we do not only take care of your baby's daily needs. Our programme includes a well-balanced routine for them. We believe each baby can embark on an individual learning odyssey when given a well-designed learning environment. Our baby friendly environment with colourful and attractive walls ignite the little ones' imagination and promote creativity in their early years. Our infants explore the surrounding under the watchful eyes of our educarers.
Playtime is always enjoyable and engaging. We provide educational toys, musical instruments, textural and gym equipment for our infants and toddlers to explore and promote their development and eventually reach every milestones of their age. Another one of our regular activities is storytelling. It is established that storytelling helps in developing language skills in young children. We read story to our babies and we enjoy seeing them respond with babbles and smiles.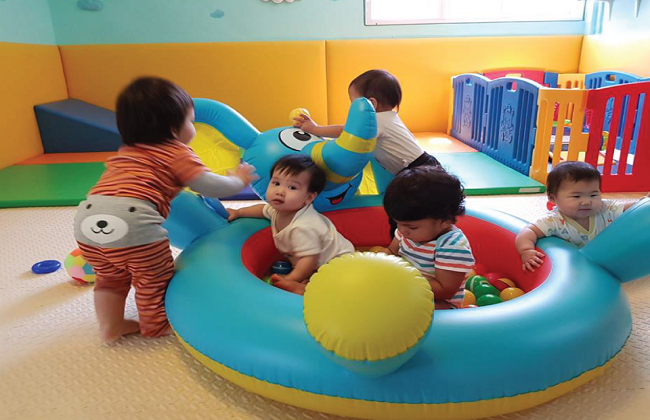 We understand that every parent wants to be involved as much as they can in their child's growth and development. We build and maintain a professional yet affable bond with parents. We provide regular updates to parents on their child's behaviour, habits and development. Parents are also welcomed to drop in or call our centre at any time to check on how their child is doing.
Camelot Infant Care strives to be your trusted partner in your parenthood journey!
 Conclusion
We at infant care centre Singapore always have an aim of your child being nurtured and given a specific direction of becoming a good human being which has sensible manners and learning abilities to flawlessly pass the coming years. At an early age your little one can gain immense of knowledge it trained at the right time with right surrounding and educarers. Make your move towards our centre and lead towards a successful foundation of your child's upbringing!
Camelot International Infant Care Centre has now taken a leap by announcing their Play group for toddlers thus there can be new enrollments and the infants can continue coming to the centre for further development without leaving the vicinity. The centre has a fine indoor and outdoor playground where the toddlers can play freely with no harmful things in it. A child develops hands and legs muscle and forms an opinion about objects surrounding it which helps in overall mental and physical development.
This infant care centre is convenient for families staying in Bartley to drop off and pick up their precious one. For those that use public transport, Camelot is only 7 min walk from Serangoon MRT station or Lorong Chuan MRT station. For families living in Hougang, we are also just 3.5 km away, and a 5-10 min drive depending on which part of Hougang you reside!
Happy Nurturing!!