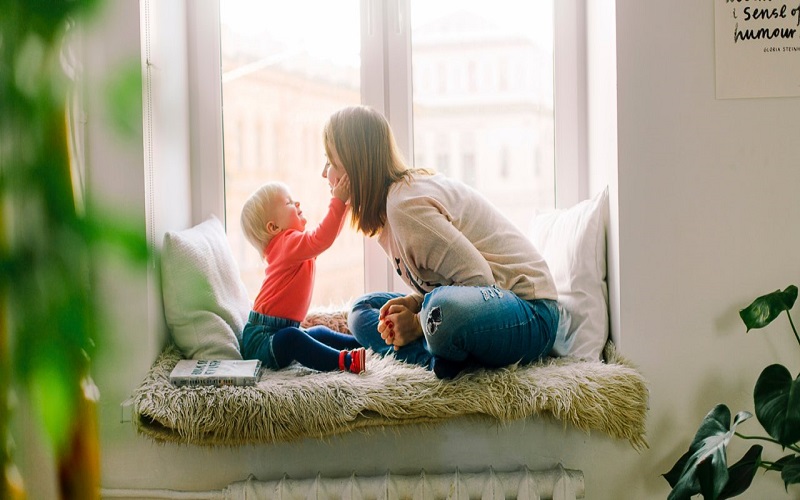 A child's development is best possible through games, they can be molded and taught discipline, manners, and patience at a very tender age. Infants learn from their surrounding environment, try to interact with people they see and experiment with things they come across. Infant care center is a great help for budding parents as they help learn developmental skills with other mates and recognize their functionalities, their day is scheduled well by the trained educators. There are many ways to get your toddler achieve their "growing milestone" with the help of grandparents, nannies, daycare centers can make this process easy.
Here are a few of the favorite activities that you can play with your baby: 
Imitating Funny Faces and Tummy Tickles
It is quite entertaining to make funny faces or shake your head and look at your child imitating the same thing. This helps in quick distractions and also makes the baby healthier as it laughs while playing the tummy tickle game. 
Treasure Baskets
In many infant care center Singapore, babies are given everyday objects that are rich in texture, color, or shine like brushes, spoons or safe outdoor materials to explore. This is the best activity time for parents to sit with their little one and make him learn about everyday objects at home which will help sharpen the toddler's memory.
Poems and Rhymes
For a proper language command, your child needs to be trained from the very beginning of its growing stage, poems and rhymes help in adding fun. They never get bored and start to learn words with their meaning, along with it sincerely hear for that particular time period. 
Baby Sign Language
Every parenting bond starts with a specific sign language which builds a bridge of communication and makes interactions easy. Signs for different animals, numbers, and letters are explainable effortlessly to your child. Every daycare center Singapore use sign languages to make babies remember commands easily. 
Reading
Reading will make your child attentive to what you speak and makes him sit until a book is read for once without any tantrums as he will love the pictures and colors in the book. These will encourage imaginative thinking qualities in your child, and along with singing, he tries to read from the storybook. 
Fun With Kitchen Appliances
A baby loves noise-making objects like pots, pans, and spoons the concept behind this is that you can complete your kitchen chores without any disturbance by engaging your child in recognition of the sounds that he is hearing and play along with that particular thing for some hours.
Outside Fun
The natural surroundings make a baby's observing skills powerful and obtains knowledge of natural elements. Outdoor teaches a lot to a kid falling, playing, sliding, touching the nature's creations etc. Take your munchkin out, and you will also come to know his favorite choices and habits that he loves to see in others.
These activities will make their daily schedule much easy and will pass their time without interrupting your work. Even the best infant care center Singapore can ease your day by taking care of your munchkin in all the righteous ways. 
Happy Parenting!!
Source: https://www.lifeandexperiences.com/how-to-play-developmental-games-with-toddlers-2/